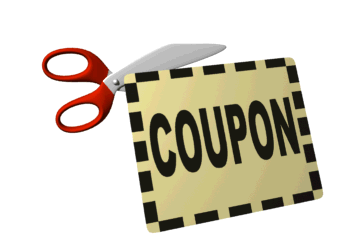 When you think about saving on your living costs, you may think about using coupons. Couponing is one of the best ways toward a frugal life. You can slash down your living costs remarkably by using coupons.
How to find coupons
There are a lot of places where you can find coupons. Here are some of the best places to look for coupons.
1. Magazines – Women's magazines like Red Book, Family Circle, Woman's Day and Good Housekeeping often offer a number of manufacturer coupons.
2. Newspapers – Valassis and Smart Source coupon inserts are available on leading newspapers on a weekly basis. Procter and Gamble coupon inserts can be found during the first week of each month on most newspapers.
3. In-store – Most departmental stores offer coupons. You can find them on the store shelves, on the back of store bills and on the products.
4. Internet – There are a number of sites that offer free grocery coupons. These are printable coupons; you can take a print out of such coupons. However, every store doesn't accept online coupons.
5. Manufacturers' sites – Several manufacturers offer free printable coupons. You can find them by going to their websites. You can also communicate with them via email, regular mail or phone and ask for coupons.
6. Junk mails – Often manufacturers' coupons appear in junk mails. Make sure you check your junk mail regularly so that you don't miss even a single opportunity to grab.
7. Store mailing – Most departmental stores offer shopper card. Fill up the application form to get your card. The stores may reward you with special coupon mailing offer once you collect your shopper card.
8. Products – Many products have special loyalty coupons printed on or attached with the packet.
How to organize the coupons
Organizing the coupons is the best way to maintain them properly and use them accordingly. Here are the ways to organize your coupons.
* Clip out the coupons
* Clip out the coupons that you wish to use separately
* Clip the coupons on an 'as required' basis
Ensure that your coupons are kept handy and orderly.
* Maintain a file – Organize the coupons by categories such as frozen foods, dairy and grocery. You can maintain a file system to organize your coupons.
* Use a folder – Keep your coupons in a folder or a coupon binder or recipe box or a coupon wallet.
* Sort on a daily basis – Remove expired coupons from the folder so that you get the usable ones easily.
Money saved in money earned. The more coupons you get, the more savings you can grab. Use coupons to save on your living costs.
Personal finance related sites  www.bankruptcy.org.uk and www.paydayloans.co.uk.
Category: Finance